Rooted eyebrows and gorgeous baby blue Glass eyes!
Full size legs and a belly plate!
Perfect little white tipped toe nails.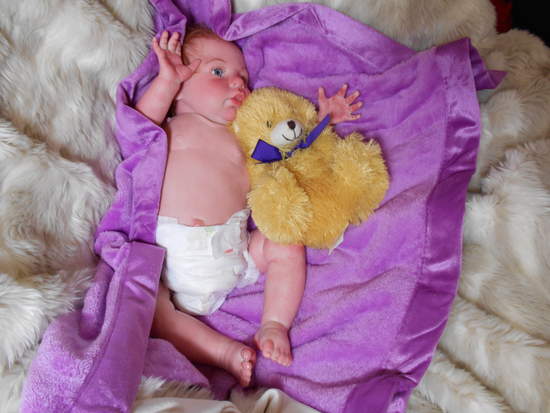 And finger nails!
Her pretty little white sleeper gown.
A good view of those baby legs.
Her sleeper gown even comes with a matching hat!
Her purple magnetic paci.
Autumn also comes with her purple dress.
Her headband and socks come with her too!